RGL
Why is Lawn Care Important?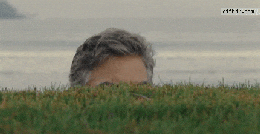 The brutal winter wind is whipping around my yard right now, and I am longing for the days that I can spend outside with my dog, Cannoli, and play fetch with him for longer than ten minutes. As I look outside at my yard, I begin to think back at all of the houses my husband and I have looked at it this past year (we are currently in the market to move). When we pull up to each house, we both, almost unaware of it, give each other a nod or a shake of the head- even before we step foot inside. I know the saying is "Don't judge a book by its cover" but a lot can be said about the importance of first impressions, which is what I credit the head nod or shake I give my husband when we pull up to a new house.
Having a maintained and manicured lawn can add about 10-12% more to the value of your home, but more importantly it gives the impression that you care about what your house looks like. It sets the expectation, to potential buyers and neighbors, that no detail has been left out, both on the inside and the outside. There have been multiple studies completed all of which have come to the same conclusion, curb appeal is "very important" when selling a home (from both the buyers and sellers view).
Now, I know what you are thinking… 'I was not expecting this type of post from the title'- and I guess from a scientific view, I could explain why specifically your lawn needs nutrients in each round of a lawn care program, and at some point I'm sure I will- but for right now as I search page after page of homes for sale, I want to remind you, especially before the spring real estate market starts, lawn care is more than just a pretty lawn- it's money in your pocket.
I came across this quote as I was doing some light research for this blog post and thought it was a great way to drive my point home…
"If buyers can't immediately envision themselves living in and enjoying a home from the outside, there's no guarantee that seeing the rest of the property will change their minds."
One last question you may have...Who am I? I'll never tell…
-NJ Turf Girl
If you have a topic you want me to look into or explain a little more… feel free to leave a comment.
Sources:
https://www.turfmagazine.com/services/landscaping-actual-home-value/
https://www.bairdwarner.com/2019/07/16/curb-appeal-statistics-trends/